Braeden Presents at Siemens Automation Summit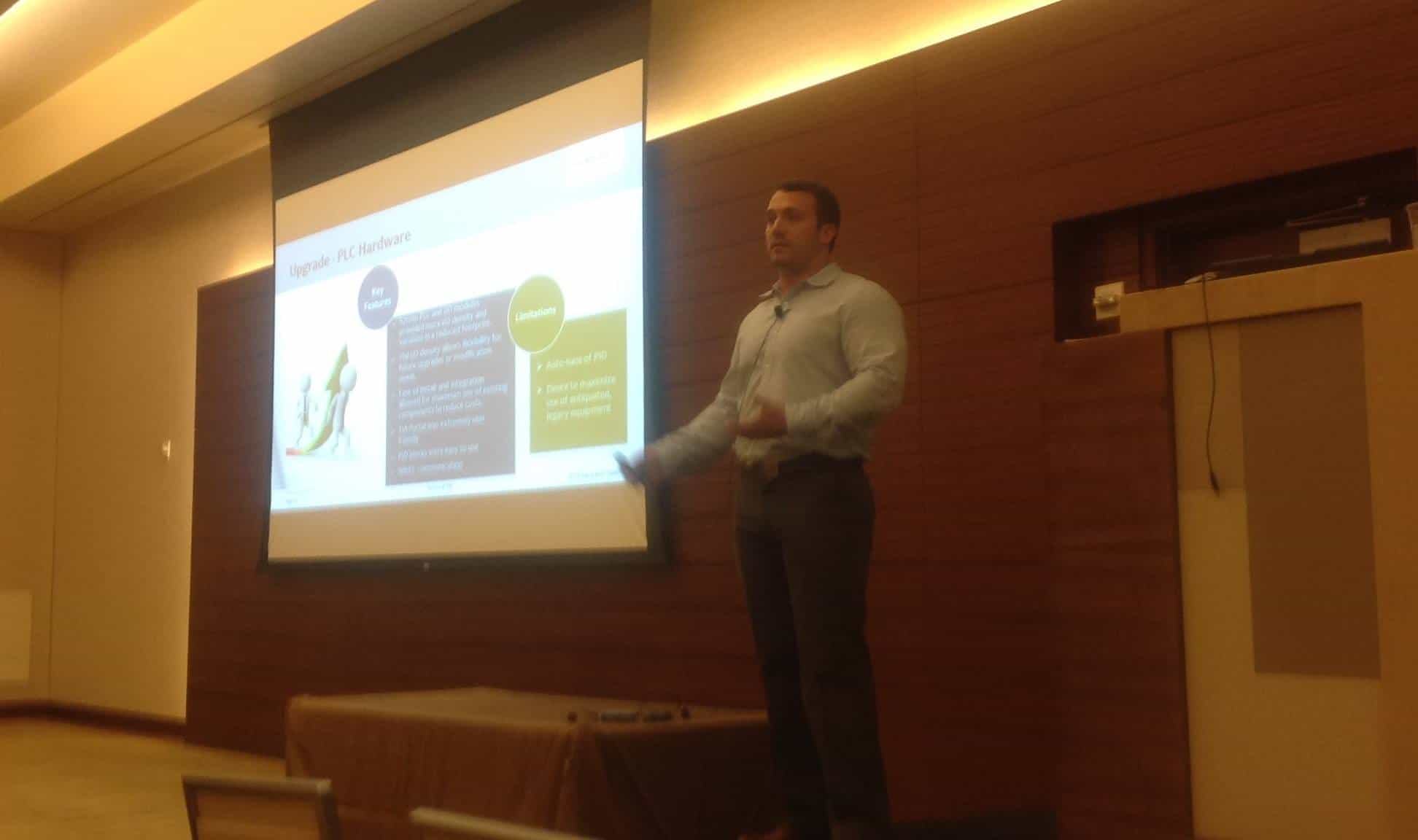 On June 23rd, 2015, Braeden Engineering was selected to give a presentation at the 2015 Siemens Automation Summit in Las Vegas, Nevada. This summit was a Users Conference for all Siemens product End-Users and Vendors to interact and present a variety of applications they used to provide solutions for their businesses and customers. There were also hands-on training sessions and presentations given by Siemens personnel for a variety of products and applications.
Braeden Engineering was invited to give a presentation on the design and implementation of a digital charting system for the pressure testing of various Tubular Handling Tools for Forum Energy Technologies. Through the use of Siemens HMI software and S7-1200 series PLC, Braeden was able to increase Forum's parts testing efficiency by eliminating downtime caused by antiquated, obsolete technology and equipment.
The presentation was given by Braeden's Senior Electrical and Controls Engineer and Founder, Bobby Brignac (pictured). Bobby was the lead Engineer in the design and implementation of the digital solution, performing various duties from designing the software to actual installation of the hardware. Bobby founded Braeden Engineering in 2007 and has been providing solutions for the Oil & Gas Industry ever since.